May 24, 2016

Dear,


Alice recently got a bike. She's still getting the feel of it, but she really likes riding and wearing her helmet.

In today's newsletter, I'll tell you about one of my favorite reference books.

Happy Learning,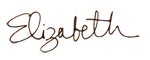 Elizabeth O'Brien


Teaching Grammar
One of my pupils who most struggles with grammar has really turned a corner after watching some of your videos that accompany the Get Smart grammar series. I don't think I've seen her have such a broad grin on her face in an English class as she had last Tuesday!

- Martin, Classroom Teacher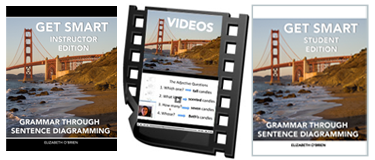 Learn more about the Get Smart program here.

www.English-Grammar-Revolution.com/daily-diagrams.html
The Most Useful Book You
Probably Don't Own Yet
Do you have a usage guide in your classroom or home? You should! I'll show you what you can learn from Garner's Modern American Usage.

When people want to know how to spell or use a word, they usually...
Click here to watch the video and continue reading this article.
www.GrammarRevolution.com/usage-guide.html
About Elizabeth
Elizabeth O'Brien is founder of www.GrammarRevolution.com, a company devoted to helping people learn and love grammar.
Through her website, books, and programs, Elizabeth shows people how to teach and learn grammar the easy way. She's on a mission to inspire and motivate people by making grammar fun and friendly.
If you liked today's issue, you'll love Elizabeth's grammar and sentence diagramming programs, which will help you learn or teach grammar through simple, step-by-step instructions and sentence diagrams.
Manage Your Subscription