April 25, 2017

Dear,

Our family visited the Easter bunny recently, and this is the best photo of the bunch. :)



In the Grammar Time section, you'll learn the difference between a sentence written in the active voice and a sentence written in the passive voice.

Happy Learning,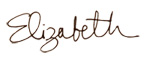 Elizabeth O'Brien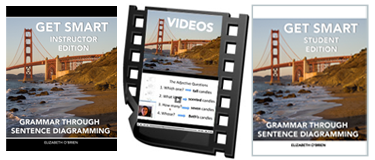 My boys are really understanding grammar this year. [Get Smart] is helping them so much with writing correct sentences in all of their other subjects.
- Maria


My kids were struggling to learn grammar until we got Get Smart. Elizabeth does an awesome job of starting small and building into it. As a mom of more than four kids, I love the ease of hitting play and us all watching Elizabeth teach these concepts.
With every video lesson comes a teachers' guide and a students' guide that includes notes from that lesson and the work that the student has to do to help in understanding the concepts taught. I highly, highly recommend Get Smart! It is definitely a part of our curriculum forever.
- Kim, Homeschooler
Passive Verbs
Today, I'm answering an email from a reader.
---
Dear Elizabeth,

My daughter had a homework assignment where she had to identify whether certain sentences were active or passive. We struggled with it.

Could you give us a lesson on passive verbs and include example sentences?

Please put me out of my misery.
- Claire
---
Quick Refresher
Click here to continue this article and watch the video.
www.GrammarRevolution.com/passive-verbs.html
Have a great week!

Are you a teacher? Feel free to use this as a lesson plan in your classroom!
About Elizabeth
Elizabeth O'Brien is founder of www.GrammarRevolution.com, a company devoted to helping people learn and love grammar.
Through her website, books, and programs, Elizabeth shows people how to teach and learn grammar the easy way. She's on a mission to inspire and motivate people by making grammar fun and friendly.
If you liked today's issue, you'll love Elizabeth's grammar and sentence diagramming programs, which will help you learn or teach grammar through simple, step-by-step instructions and sentence diagrams.
Manage Your Subscription