November 8, 2016

Dear,
I celebrated my birthday last week. Each year seems to go by a little faster than the last. Do you find that to be true too?


I'm 35 weeks pregnant now, and we're scrambling to get everything ready for our baby's arrival. I just washed all the baby clothes and set up her crib, so I'm starting to feel more prepared.


For this week's grammar lesson, you'll find a short video about prepositions. It includes me singing the preposition song. I hope you like it! :)

Happy Learning,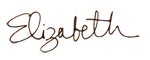 Elizabeth O'Brien


Tools for Teaching & Learning Grammar
"I purchased three of your books on diagramming sentences, and I absolutely love them. My overall knowledge and understanding of grammar has improved drastically."

- Mordechai
"I ordered your grammar posters, and they are INCREDIBLE! WELL DONE!"

- Tonja
Click here to read more about all of our awesome grammar tools!
The Preposition Song
The best way to begin learning about prepositions is by seeing many examples. This song will help you remember 27 of the prepositions!
Click here to continue this article and watch the video.
---
Would you like to learn more,? You'll find these pages helpful.
Are you an educator? Feel free to use this information with your students.
About Elizabeth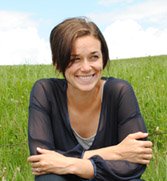 Elizabeth O'Brien is founder of www.GrammarRevolution.com, a company devoted to helping people learn and love grammar.
Through her website, books, and programs, Elizabeth shows people how to teach and learn grammar the easy way. She's on a mission to inspire and motivate people by making grammar fun and friendly.
If you liked today's issue, you'll love Elizabeth's grammar and sentence diagramming programs, which will help you learn or teach grammar through simple, step-by-step instructions and sentence diagrams.
Manage Your Subscription