January 31, 2017

Dear,


Lenora is almost six weeks old already. Adjusting to life with a toddler and a newborn has taken some time, but I think I'm fairly used to this new normal now. I'm starting to do more work, and it feels great to be engaging more in Grammar Revolution after taking some time off.

Can you find the subjects in sentences that begin with There is and There are?

That's the topic of today's Grammar Time article. Read it and find out!

Happy Learning,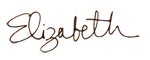 Elizabeth O'Brien

There is... There are...
Can you identify the subjects in the following sentences that begin with There is and There are? Subjects tell us whom or what a sentence is about.

There is no place like home.

There are many leaves on the ground.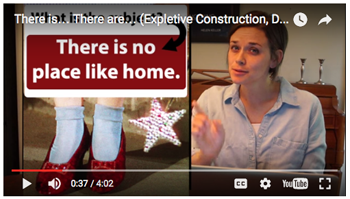 Go ahead and take a guess right now. I mean it. Don't keep reading until you've chosen the subjects.

Are you ready? Great!

If you guessed there,...
Click here to continue this article.
www.GrammarRevolution.com/there-is.html
---
Are you a teacher? Feel free to use this as a lesson plan in your classroom!
Click here to read more about Get Smart!
Click here to see all the goods.
About Elizabeth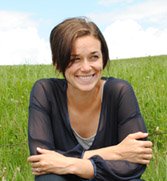 Elizabeth O'Brien is founder of www.GrammarRevolution.com, a company devoted to helping people learn and love grammar.
Through her website, books, and programs, Elizabeth shows people how to teach and learn grammar the easy way. She's on a mission to inspire and motivate people by making grammar fun and friendly.
If you liked today's issue, you'll love Elizabeth's grammar and sentence diagramming programs, which will help you learn or teach grammar through simple, step-by-step instructions and sentence diagrams.
Manage Your Subscription