February 13, 2018

Dear,


Happy (almost) Valentine's Day! We've been enjoying watching Alice decorate paper hearts for her classmates. Do you remember making valentines when you were young?

In today's video lesson, I'll teach you about adjective clauses, and you'll get to hear baby Alice roar like a tiger at the end of the video. (It's an old video, but the content is still relevant.) 

I'm also trying something new this week. In an effort to enhance these lessons, I'm experimenting with making study guides that go along with the content.

So for a limited time, you can purchase a study guide on adjective clauses. I would love to know if these study guides would be helpful for you. Feel free to reply to this email and let me know, or use the guide and send me your thoughts! See the section below for more details.

Happy Learning,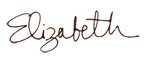 Elizabeth O'Brien



The Adjective Clause Study Guide
Get more out of this week's lesson on adjective clauses with this study guide! Use it yourself or with your students to get practice identifying, using, and diagramming adjective clauses. It's only available until Feb. 20.

Pages 5-15 are blank work pages, and pages 18-28 contain the answers.

$2.99
Ebook
29 Pages
Identifying Adjective Clauses
Sentence Combining
Sentence Diagramming
Answers Included
Links to 6 Additional Resources
This will only be available for seven days, so be sure to get it before it's gone!
Adjective Clauses
An adjective clause is a type of subordinate clause that acts as an adjective. The whole clause does the job of...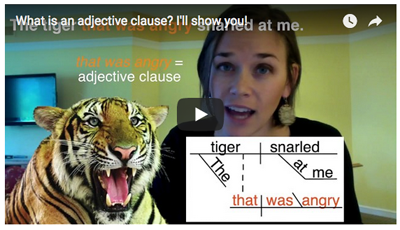 Click here to watch the video and continue reading this article.
www.GrammarRevolution.com/adjective-clauses.html
About Elizabeth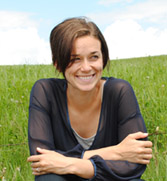 Elizabeth O'Brien is founder of www.GrammarRevolution.com, a company devoted to helping people learn and love grammar.
Through her website, books, and programs, Elizabeth shows people how to teach and learn grammar the easy way. She's on a mission to inspire and motivate people by making grammar fun and friendly.
If you liked today's issue, you'll love Elizabeth's grammar and sentence diagramming programs, which will help you learn or teach grammar through simple, step-by-step instructions and sentence diagrams.
Manage Your Subscription