November 7, 2017

Dear,

We officially have snow here in Minnesota, but that isn't stopping us from enjoying the outdoors!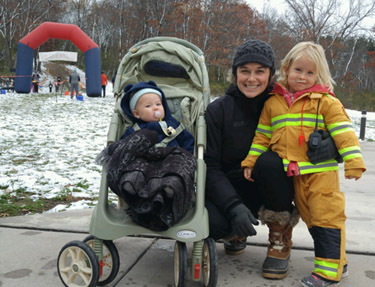 In today's video lesson, we'll make sure that your last name is ready for holiday cards.

Happy Learning,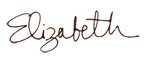 Elizabeth O'Brien




If you'd like to systematically teach and learn grammar with short video lessons and fun sentence diagrams, we have you covered!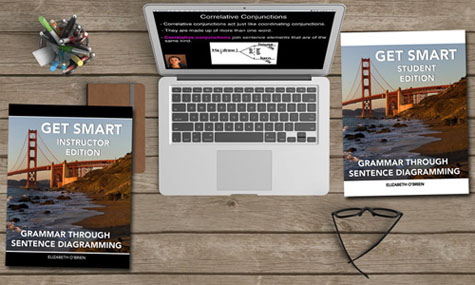 How To Make Your Last Name Plural
It's getting to be that time of year when we scan through our photos looking for the perfect one to add to our holiday cards.

We take great care to get a good family photo—free of closed eyes and children's tears—and then we mess up our last name. How do you make your family name plural, and should it have an apostrophe?

These are the mysteries we'll explore in today's lesson.
Click here to watch the video and continue reading this article.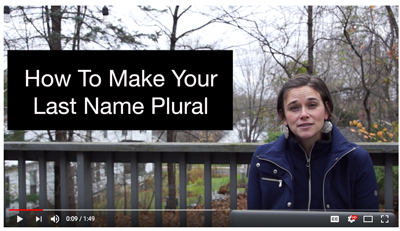 www.GrammarRevolution.com/last-name-plural.html.html
---
Have a wonderful week!
About Elizabeth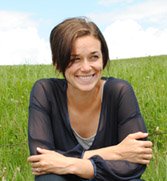 Elizabeth O'Brien is founder of www.GrammarRevolution.com, a company devoted to helping people learn and love grammar.
Through her website, books, and programs, Elizabeth shows people how to teach and learn grammar the easy way. She's on a mission to inspire and motivate people by making grammar fun and friendly.
If you liked today's issue, you'll love Elizabeth's grammar and sentence diagramming programs, which will help you learn or teach grammar through simple, step-by-step instructions and sentence diagrams.
Manage Your Subscription