December 5, 2017

Dear,
This photo wasn't taken in our house, but we do have our Christmas tree up and decorated.

It makes this time of year so cozy! This year, we had to avoid hanging ornaments on the bottom three feet so that Lenora doesn't attack the tree. She's already walking around like a pro, and she has a long reach.

In this week's grammar lesson, we'll go over a common mistake that people make with pronouns.

Do you make this mistake? Watch the video and find out!
Happy Learning,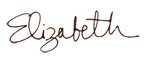 Elizabeth O'Brien


Subject & Object Pronouns
Many people make mistakes with subject and object pronouns. Do you? Let's see!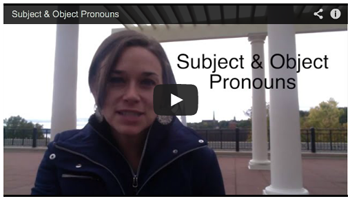 Click here to continue this article and watch the video.

Have a wonderful week!
About Elizabeth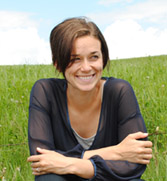 Elizabeth O'Brien is founder of www.GrammarRevolution.com, a company devoted to helping people learn and love grammar.
Through her website, books, and programs, Elizabeth shows people how to teach and learn grammar the easy way. She's on a mission to inspire and motivate people by making grammar fun and friendly.
If you liked today's issue, you'll love Elizabeth's grammar and sentence diagramming programs, which will help you learn or teach grammar through simple, step-by-step instructions and sentence diagrams.
Manage Your Subscription