August 1, 2017

Dear,

We just returned home after a week at a family camp in northern Minnesota. It was just like the camps that I attended as a kid, except that it was for the whole family. We had such a blast! We hiked, canoed, made arts and crafts, and enjoyed focused time together as a family.



In today's Grammar Time section, you'll learn about sentence adverbs.

Happy Learning,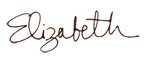 Elizabeth O'Brien


Thank you for all of the effort that you have put into creating your free beginner's guide and all of your amazing programs!
My parents bought me all of your programs. I'm now working through the Get Smart program and have never looked back since!
I can't believe that students move through school without truly engaging with all of the layers of richness that grammar has to offer. The tone you have set for learning grammar is spectacular!
Each day my confidence grows and with each successive thing learned, I'm beginning to acquire the necessary knowledge and understanding needed to make that rather peculiar translation from thoughts into sentences.
Once again, thank you so much for all of your effort and your oozing energy. You have taught everyone that grammar is not some dreary subject, but rather, it enlightens us when reading and gives us confidence when we write.
Thank you for getting an 18-year-old jazzed about grammar!

- Ryan, Student
Sentence Adverbs
You've probably never heard of sentence adverbs before, but I'm sure that you've encountered them.
---
Adverb vs. Sentence Adverb
You might already know what adverbs are.
Adverbs modify verbs, adjectives, and other adverbs. They answer the adverb questions.
How? When? Where? Why? To what extent?
Sentence adverbs are... Click here to continue this article.
www.GrammarRevolution.com/sentence-adverb.html
---
Have a wonderful week!
About Elizabeth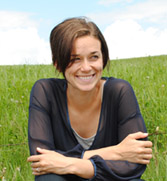 Elizabeth O'Brien is founder of www.GrammarRevolution.com, a company devoted to helping people learn and love grammar.
Through her website, books, and programs, Elizabeth shows people how to teach and learn grammar the easy way. She's on a mission to inspire and motivate people by making grammar fun and friendly.
If you liked today's issue, you'll love Elizabeth's grammar and sentence diagramming programs, which will help you learn or teach grammar through simple, step-by-step instructions and sentence diagrams.
Manage Your Subscription