Henry Ford Quotations + Sentence Diagrams!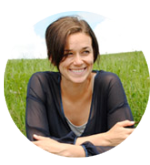 Hello! I'm Elizabeth O'Brien, and my goal is to get you jazzed about grammar. 
Henry Ford Quotations
+ Sentence Diagrams!
Henry Ford lived from 1863 to 1947 and was the founder of the Ford motor company.
Not only did he revolutionize the way that people traveled when he made the famous Model T automobile, but he was also the first to build a company that systematically produced quality products with mass production.
Here are a few sentence diagrams of his quotations.
"Nothing is particularly hard if you divide it into small jobs."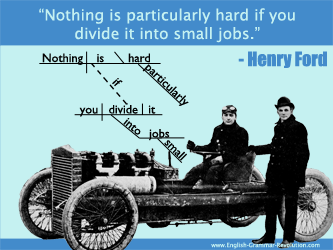 Order this as a laminated 18" x 24" poster.

"If you think you can do a thing or you can't do a thing, you are right."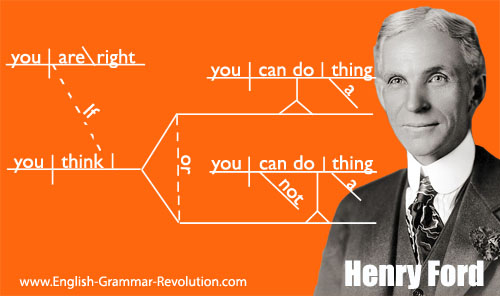 "Don't find fault; find a remedy."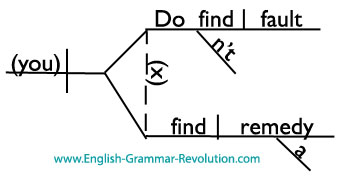 I love, love what you do for us teachers! 

- Pat, Teacher
If you want to teach or learn grammar the easy way, follow our step-by-step program that clearly lays everything out and allows you to move at your own pace. The Get Smart Grammar Program is presented in a logical sequence, so it's not an overwhelming mishmash of information. Just watch the videos and complete your assignments. Before you know it, you'll be a grammar and sentence diagramming pro!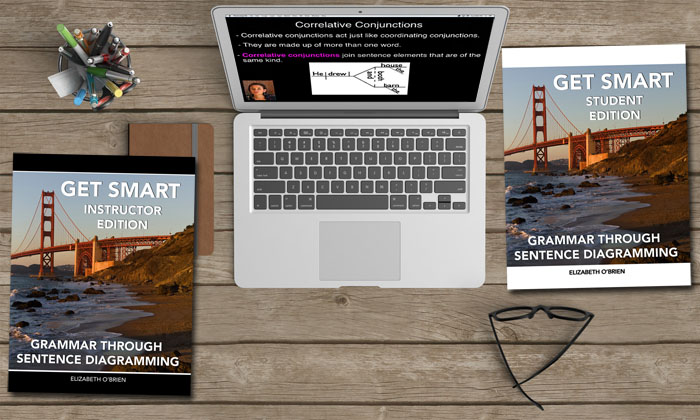 Seen Henry Fords' Diagrams? Go Back to the Celebrity Quotes Page