Grammar & Sentence Diagramming Interviews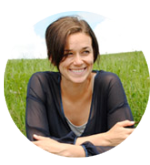 Hello! I'm Elizabeth O'Brien, and my goal is to get you jazzed about grammar. 
Grammar &
Sentence Diagramming Interviews

I'm always eager to learn more from other people who are interested in grammar.
These interviews are dedicated to picking the brains of grammar lovers and experts out there who are ready and willing to share their expertise with us.
Thank you, interviewees!
Read Interviews From...
---
---
---
---
---
---
---
---
---
---
---
Thank you for creating this product. It has been rewarding to enrich my understanding of English. I enjoy both the science and the challenge. I now look at grammar constructions like puzzles. It's cathartic.
- Ryan
If you want to teach or learn grammar the easy way, follow our step-by-step program that clearly lays everything out and allows you to move at your own pace. The Get Smart Grammar Program is presented in a logical sequence, so it's not an overwhelming mishmash of information. Just watch the videos and complete your assignments. Before you know it, you'll be a grammar and sentence diagramming pro!