J. K. Rowling
has impacted many of us with her
Harry Potter
books. Here are some diagrams of her quotes.
"Always have a vivid imagination, for you never know when you might need it."
"It does not do to dwell on dreams and forget to live."
- Harry Potter and the Sorcerer's Stone, 1997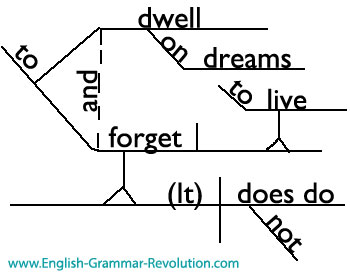 "Destiny is a name often given in retrospect to choices that had dramatic consequences."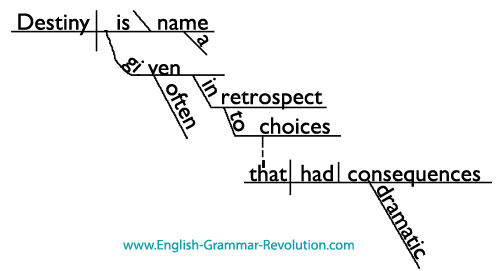 Thank you, thank you, thank you! I am a homeschooling mom of four, and two of my teenagers are learning Latin which - much to my chagrin - involves diagramming sentences. Yikes! We have no idea how to diagram sentences, and I was seeing them fall behind because of it. I am such a visual learner which makes homeschooling a challenge for me. We watched your video today, and I am grateful and full of hope. Yippee! 
- Val, Homeschooling Mom