It's time for some Robert Louis Stevenson quotes!
R. L. Stevenson was a Scottish writer during the 1800s and one of the most popular writers of all time.
He wrote novels, short stories, travel writing, and poetry.
You're probably familiar with two of his most popular novels Treasure Island and Strange Case of Dr Jekyll and Mr Hyde, and you might even be familiar with A Child's Garden of Verses, his famous collection of children's poems.
Here are some sentence diagrams of his quotes.
"An aim in life is the only fortune worth having."

"Books are good enough, but they are a poor substitute for life."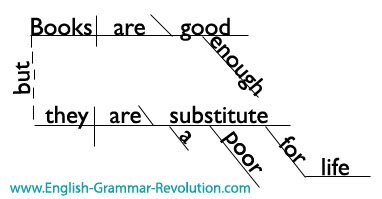 "Nothing made by brute force lasts."