Walt Disney Quotations + Sentence Diagrams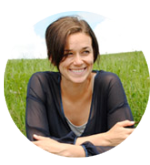 Hello! I'm Elizabeth O'Brien, and my goal is to get you jazzed about grammar. 
Walt Disney Quotations
+ Sentence Diagrams
Walt Disney has made many of us very happy. I don't know about you, but my husband and I LOVE Disneyland! It's such a benevolent place that's full of life and fun.
Here's a photo of us with Mickey Mouse. Notice that Mickey even signed it. :)
I hope you enjoy these sentence diagrams of Walt's quotes.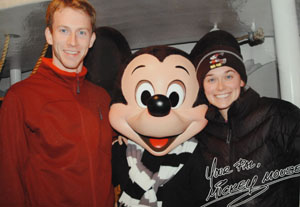 "If you can dream it, you can do it."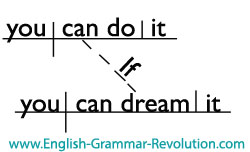 "All our dreams can come true if we have the courage to pursue them."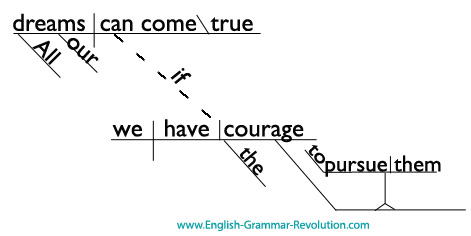 "The way to get started is to quit talking and begin doing."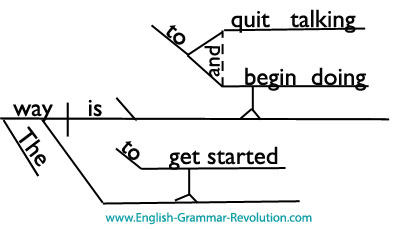 I really like the simple way you explain grammar. I'm always on the lookout for easy ways to pass on English grammar to my four kids.
- Tabitha, Grammar Lover & Mom
If you want to teach or learn grammar the easy way, follow our step-by-step program that clearly lays everything out and allows you to move at your own pace. The Get Smart Grammar Program is presented in a logical sequence, so it's not an overwhelming mishmash of information. Just watch the videos and complete your assignments. Before you know it, you'll be a grammar and sentence diagramming pro!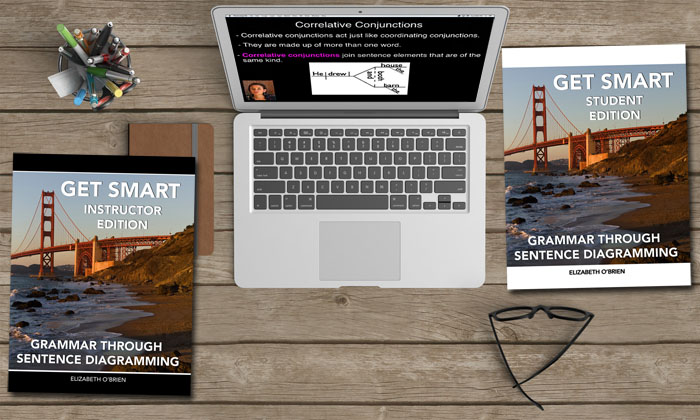 Seen Walt Disney's Diagrams? Go Back to the Celebrity Quotes Page