Have you felt frustrated or bored when you've attempted to learn grammar in the past? 

Would you like to teach grammar, but you don't know grammar yourself? 

Are you self-conscious because you never learned grammar?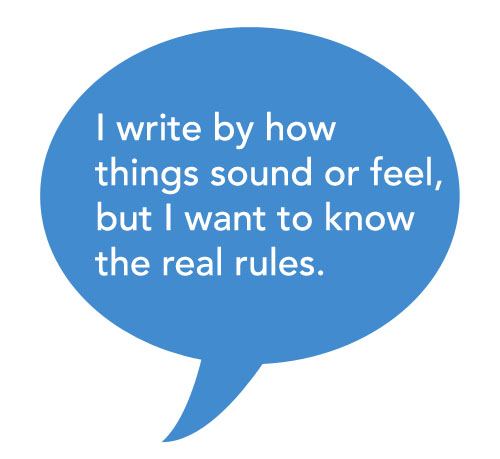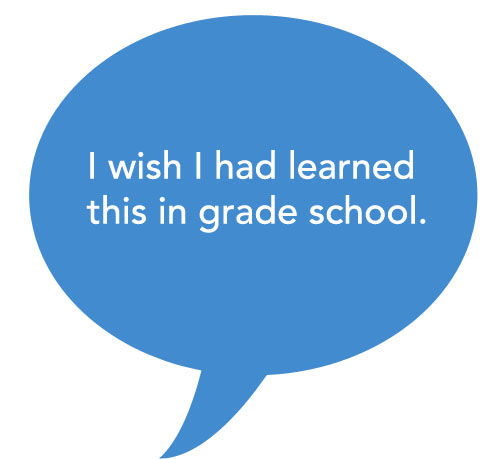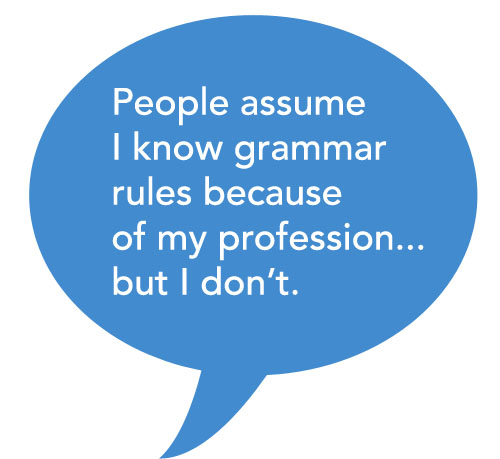 You're in the right place!
Many of us don't feel confident in our communication because, although we've used language almost every day of our lives, we don't have a conscious understanding of how it works. 

What if, instead of writing with a shaky "feel" of what was right, you wrote with confidence because you had a clear understanding of how language works? What if you (or your students) actually looked forward to learning grammar?
Learning grammar can be interesting and enjoyable. It should be a fun peek into the way that we use words every day. It should fill your mind with ease, comfort, and clarity. 
Understanding how language works can positively impact your life in many ways. 
✨ CONFIDENCE 
& AUTHENTICITY
The way that we write and speak is a reflection of the way that our minds work. When we don't feel confident about how we formulate the expression of our thoughts, we often don't feel comfortable enough to express them. Being confident can help us express our authentic selves. 
✨ BETTER GRADES
If you'll be tested on grammar or the parts of a sentence (GMAT, GRE, SAT, etc.), your grasp and retention of grammar concepts will help you stand out in your exams. 
✨ CURIOSITY FOR LIFE
When you know how to construct and deconstruct a sentence, you look at the world around you differently. A veil lifts, and you see the secret life of sentences! You feel more at-home in the world, and your curiosity for learning is (re)ignited. 
It might sound a bit far-fetched that knowing grammar can have such a positive impact on your life, but almost every day, I receive emails from people sharing results like this.
✨ I'm learning so much that I'm smiling and feeling confident in myself now. I'm beginning to believe that anything is possible.
- Regina
✨ I got an 87% on my last English test. I was so happy because it's one of my highest scores.
- Emily
✨ I read a sentence and the attributes are jumping off the page at me as I map the diagrams in my head.
- Kenneth
I would love for you to experience these benefits too! The Get Smart Grammar Program is your step-by-step guide to helping you build grammar confidence and a feeling of joy. 
This is the program I wish I had back when I was a student learning grammar and when I was a teacher teaching grammar. 
I've broken down my entire strategy for learning (and teaching) grammar and laid it out in this turn-key program. 
Here are some details covering how you'll experience those aha moments.
Be engaged as you learn about grammar and sentence diagramming. Our short videos (5-15 minutes each) teach you the concepts you need to learn without overwhelming you. You'll learn about all of the important concepts in grammar, and you'll learn how to diagram everything. Our exercises and tests give you space to practice and apply what you learn in the videos.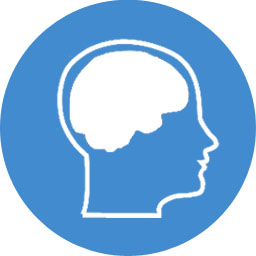 Remember what you learn. The visual nature of the sentence diagrams paired with the puzzle-like aspect of creating them will help you retain what you learn. Since all of the concepts build on each other, you're also continually reviewing easier concepts as you learn more difficult concepts.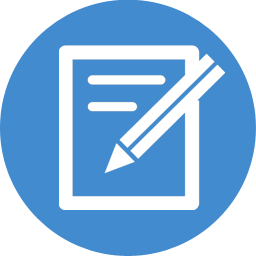 Move at your own pace. This program is broken into 37 lessons. Each lesson contains a 5-15 minute video and at least five sentence diagramming exercises. You can do one lesson a week (37 weeks), or you can do one lesson a day (37 days). It's up to you. All you need to do is follow the lessons in order.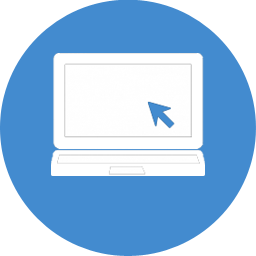 Receive instant digital access that is valid for the lifetime of this program. Your login information will be emailed to you within minutes of your purchase, so you can start learning right away. Your account will remain active as long as this program is in existence ... and I can't see it going anywhere any time soon. The videos can be streamed or downloaded, and the written lessons and exercises may also be downloaded. You'll receive blank workbook lessons to write on as well as answer keys to check work.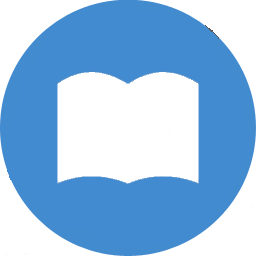 You'll have the option of ordering softcover books. You'll be creating your sentence diagrams with a pencil and paper. (Writing by hand helps you process and remember what you learn.) You may print out the downloadable PDFs and complete your work on those, or you may prefer to order a softcover book. The softcover book allows you to complete your sentence diagrams and other work in a bound book. This means you won't have to deal with printing out the lessons, and you'll have an easy way to reference your work in the future if you ever need to revisit the material. The workbook ($15) is 285 pages, and the answer key ($18) is 335 pages.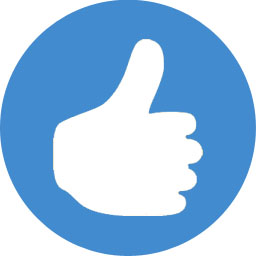 It's guaranteed. Thousands of people with differing backgrounds have had success with the Get Smart Grammar Program. I'm so sure that it will help you that I offer an unconditional, no-questions-asked, 30-day, money-back guarantee.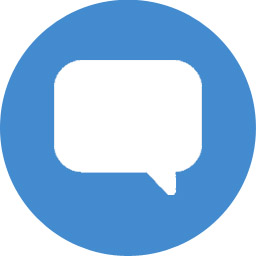 You'll be supported. If you have any questions as you move through the material, just send me an email. I'm here to help! You can also post questions or thoughts in our private Facebook group, which is full of lovely, helpful people who are interested in grammar and eager to help one another.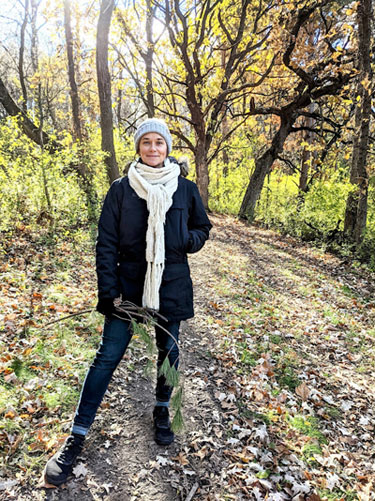 It's time for you to get 

inspired

 by something you use every day: language.

It's time for you to write with 

confidence

.

Not all that long ago, I was in your boat. I could spot a good sentence, and even create some of them, but I could only explain why a sentence was good or bad in the most general terms. I couldn't break a sentence down and analyze it precisely. And I was intimidated by the terms I realized I needed to know in order to do so. I was weak on the very basics. I am so glad I found Elizabeth O'Brien's Get Smart Grammar Program. She's a great teacher, and her books have been immensely helpful to me. 
- Lorraine, Adult Learner (posted on Facebook)
Teachers, tutors, and homeschoolers, use this with your students!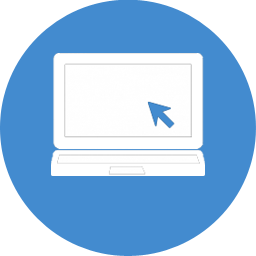 Upgrade to the school-based version and use with your students. When you upgrade to the school-based version of The Get Smart Grammar Program ($149 rather than $99), you receive a teacher and student account. Students can then log in and view all of the student materials. (You'll get the opportunity to upgrade during the checkout process.)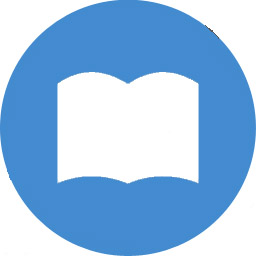 Easily prepare for each lesson in minutes. The lessons are laid out in a really accessible way. All you have to do is read through the instructor lesson and look over the exercises before your class. It will only take a few minutes. You can then teach the students yourself or have them watch the video lesson. Then, they'll complete their homework. 

You don't need to know any grammar yourself. This program will teach YOU grammar too. In fact, you don't have to know any grammar before you use this program, and you can start teaching your students right away.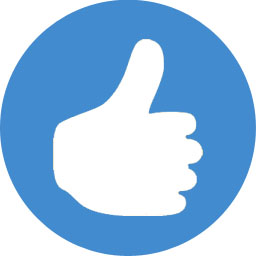 Lifetime access lets you use this program for years to come. The teacher license gives you lifetime access to this program with no additional fees. That means that you purchase this once, and you can use it with your students for the rest of your teaching career. 

My eighth graders are grasping grammar better than I've ever seen. I intend to continue using this every year!
- Ann, Classroom Teacher
Why should you learn from me?
Elizabeth O'Brien is the creator of Grammar Revolution, an online business dedicated to making grammar easy and fun to learn. Once fearful of grammar, Elizabeth became a grammar lover thanks to the forgotten art of sentence diagramming, an art she is now breathing fresh life into.

After earning a degree in Elementary Education and TESOL at the University of Wisconsin–Eau Claire, she spent four years teaching grammar, literature, and writing. Since 2009, she's been developing her website and grammar programs as part of her mission to revive grammar instruction and help people feel more confident in their communication skills.

Grammar Revolution provides step-by-step grammar and sentence diagramming materials to people around the world.
I have just completed your Get Smart Grammar Program and felt that I needed to say a sincere thank you. The knowledge and enjoyment that I have gained during the course has been immense, and I will review it on a regular basis. A real bonus for me is that the quality of your teaching is immaculate. The logical sequence of the content, definitions, diagrams, constant reviews and questions all help to aid retention. 
- Nick
I'm totally immersed in your grammar lessons, and I love being your student. I would like to give you the biggest and warmest hug. It all makes so much sense. Thank you, thank you, thank you! 

- Angela
I have to tell you how much I love your product [The Get Smart Grammar Program]. I have struggled with understanding grammar my whole life, and I felt like I was stupid because I could not memorize the rules. I was seriously leaning towards walking away from my dream job as a college professor because of my embarrassment and fear of getting caught as being a fraud! I have confidence, and I actually love grammar now. 
- C., College Professor
I feel so smart! I've never been able to understand grammar, and you make it so fun and simple.
- Monique, Proofreader
Thank you for making a stress-free way to learn grammar.

- Kim, Parent

This program has helped thousands of people with differing backgrounds, so I'm pretty darn sure that it's going to help you. If you follow the lessons and do the work, you're doing to see great results!
But I also want you to feel secure in your purchase, so know that we offer an unconditional, no-questions-asked, 30-day, money-back guarantee. 
Try it and you'll experience how having an explicit understanding of grammar will change the way you think about yourself and all of the words you encounter for the rest of your life. It really is life-changing. 
Here's What People Are Saying
I'm a year and a half into using your grammar curriculum, and I am so impressed with it. I've found success with both honors and non-honors students alike. Thank you for creating such a user-friendly and perfectly-paced curriculum. 

- Kate, Teacher

I just want to say how thankful I am for The Get Smart Program. I've never been able to look at a sentence and tell if it has, for example, an adverb clause or an infinitive. Since taking your course, I can finally see it and understand what I am looking at! So, I just wanted to say how grateful I am for Grammar Revolution and Get Smart. Thank you for making me excited about grammar. 
- M., Adult Learner
I am totally hooked. I'm up to lesson 10 on prepositional phrases, and I'm progressing in leaps and bounds. Honestly the program (Get Smart) has been worth every penny. Talk about confidence boosting for my TEFL course! Thank you. It is exactly what I needed!

- Jim

The explanations are delightfully clear and concise and your enthusiasm is contagious! We are honestly enjoying grammar! 
- Pam, Homeschooler
I have your Get Smart program and have been studying all of the videos. They are very wonderfully made, and I enjoy every minute learning from all of them.
-  Preecha
Using Get Smart has helped us to understand the English language so much better. Mrs. O'Brien explains things so clearly and repeats information at just the right amount. The video lessons are short and to the point. The layout of the workbook is conversational and easy to understand with plenty of examples. We love it!
- Susan
Like many, I adore your program. I have a BA in English, an MA in Psychology, and am a certified TEFL instructor. Yet NONE of those marvelous programs taught me grammar!
Thank you, Elizabeth. 
- Michelle
I'm on lesson 13, and I'm excited to take each lesson. Wow, did I just say that? I'm excited to learn grammar? Crazy!
- Sherry
My students are fighting over who gets to diagram the sentence on the board when they walk into the  classroom. It is a joy to see. 
- Tracy