Stop wading through boring textbooks and use these easy-to-follow lessons.
Students will actually stay awake and engaged as you teach each lesson, and you'll be a more confident teacher and person as you yourself learn grammar.
Just hit play, and I'll do the teaching for you.
Each of the 37 lessons in Get Smart contains a video that's between five and fifteen minutes long. In each video, I teach you the concepts that you need to know.

Each lesson also contains five sentence diagramming exercises so that you can practice what you learned in the video. After you watch the video and diagram your sentences, you're ready for the next lesson.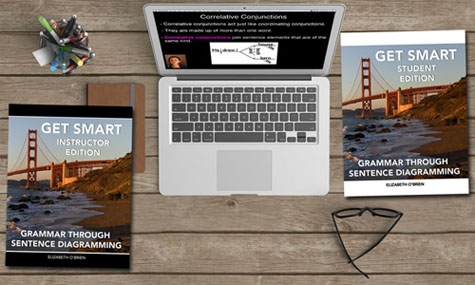 100%
Money-Back Guarantee

Secure
Checkout



You're going to love Get Smart.


 We guarantee it.

We're so sure that you'll love the Get Smart program that we're offering an unconditional, no-questions-asked, 30-day, money back guarantee. 

If you're not happy with the course for any reason, simply send us an email within 30 days of your purchase, and we'll refund 100% of your Grammar Revolution payment. It's really simple, and there's no monkey business. You have nothing to lose.
100%
Money-Back Guarantee

Secure
Checkout



I've been working through the diagramming lessons with my son for some time. We do a page or two each morning at breakfast before he heads off to school. I cannot tell you how much it has helped his English grammar knowledge! THANK YOU for that!!! 
- Shaun, Parent
Your program is wonderful and my students are loving diagramming. 
- Rosanne, Teacher
We LOVE your curriculum. I tell everyone who will listen about your program and how they will not regret getting it for their children (and themselves).
- Mindy, Homeschool Mom
Thank you for making this program! My grammar-hating son, age 13, is finally mastering grammar after years of using other homeschool programs that did nothing to make him truly understand grammar!! Get Smart is exceptional and makes students successful in this realm! Thank you again! 

- Tammy, Homeschool Mom

Your program makes it so easy to learn grammar! 
- Alet, Student
My freshman English class is working through the Get Smart program, and it's going really well. Thank you so much! Your program is wonderful! 
- Gina, Teacher
We have used Get Smart over this school year. Our girls (6th graders) had never done any sentence diagramming, but they do well in grammar in general. What we loved about this program was the bite-sized pieces Elizabeth uses to teach. This is a nicely paced program. Elizabeth's demeanor is delightful. She's very easy to listen too. Her product is thorough and easy to use.  
Just the fact that she shared the helping verbs in the form of a song made me love this program. Now I can say to the girls, "What are the helping verbs again?", and they easily sing the song without hesitation.  
We've used workbooks for grammar in the past that were fine. Get Smart is more fun in our opinion. And once we finish with the Get Smart portion she has other products that continue the work (diagramming famous quotes and the like).  
I'd recommend this program to any family that wants to take a look at grammar in a fresh new way. Sentence Diagramming ROCKS!!!
- Debbie, Homeschooler
I recently purchased your online Get Smart program. I am a huge fan! You are the one who made grammar, in all its complexity, simple for me. That's the sign of a true genius! :) Seriously!
Honestly, your work is remarkable.
I am an online tutor and I teach students of every age, level and country around the world. 
 - Becky, Tutor
I have absolutely loved your Get Smart program.
- Patty, 7th Grade Writing Teacher
We are loving the program! It is really clicking with my son. He already has the helping verbs, adverb and adjective questions memorized. He has been blessed with the ability to memorize things relativity quickly. I wish we would have started your program earlier.
Your program was an answer to prayer. 
- Mary, Homeschool Mom
We have loved the Get Smart program! My son is a very reluctant writer, but Get Smart has given him the confidence he needs to become a strong writer. He loves the diagramming - it's like math with words! Thank you, Get Smart!
- Gretchen, Homeschool Mom
After meeting you and hearing your explanation of diagramming, my daughter was excited to dive into grammar for the first time ever. So, we tossed out our old program and immediately began working on Get Smart. 
Each morning at tea time (10:00 a.m.) we pop popcorn and pull out our grammar. All four of my kids, age 8, 10, 13 and 16, sit together and learn about the parts of speech and diagramming sentences. It is going so well!
We love that you make everything clear, easy to understand and that you smile! The older kids are solidifying their knowledge and building confidence and the younger ones are just finding it fun. We spend about 15 minutes a day and color code each part of speech. Yeah! Thank you for making a stress-free way to learn grammar.
- Kim, Homeschool Mom
I am really enjoying this program and so is my son. I used to teach in the public schools, and I wish I had had this years ago.
- Julie, Homeschool Mom
I am totally hooked. I'm up to lesson 10 on prepositional phrases, and I'm progressing in leaps and bounds. Honestly the program (Get Smart) has been worth every penny. Talk about confidence boosting for my TEFL course! Thank you. It is exactly what I needed!
- Jim, TEFL Student
Thank you for providing such helpful resources for grammar education. I have just completed the Get Smart program for myself and plan to teach it to my children this summer. :) I am excited even if they are not (yet). 
- Esther, Parent
100%
Money-Back Guarantee

Secure
Checkout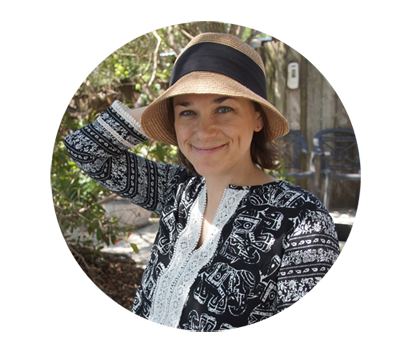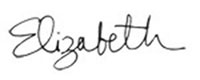 I hope you'll join us!