Join the February Smart Punctuation Challenge and learn how to punctuate your writing. 
For the month of February, I'm hosting a punctuation challenge with editor Shuna Meade. Join us, and we'll send you one lesson each workday (Monday-Friday) of February, for a total of 20 lessons. Each lesson will contain rules for common punctuation marks along with exercises to help you apply what you learn. 
Punctuation Marks That We'll Cover
Periods (Full Stops) 
Question Marks
Exclamation Marks
Quotation Marks
Parentheses
Commas
Semicolons
Colons
Apostrophes
Slashes and Backslashes
Hyphens
Dashes
Ellipses
You'll have access to one new lesson each workday (Monday-Friday) of February. 
Each of the 20 written lessons will be available to you online as well as in a printable PDF file format.
You'll have lifetime access to these lessons. 
I haven't run this challenge before, so I don't have any feedback to share with you, but here is some of the feedback from the November Writing and Grammar Challenge that I hosted. :)  
I really enjoyed the course. I can now write a better sentence with more confidence. 
- Claire L.
The patience, time, energy, and meaningful material you gave to us was incredible. 
- Madeleine C. 
This course was definitely worth the time and money, and the interaction between students and instructor was priceless! It was fun, educational, and satisfying to the nth degree. I would absolutely pay to take this same course again, knowing it would be just as worthwhile a second time around! I especially enjoyed students sharing their work with each other and seeing your comments about other students' submissions. In effect, this tripled the take-away learning experience of each lesson.
- Terry P.
Your organized presentation, introducing one concept at a time, made the material clear and graspable. I really enjoyed this class and found it very valuable. 
- Stephen B.
This challenge will be hosted by Elizabeth O'Brien and Shuna Meade.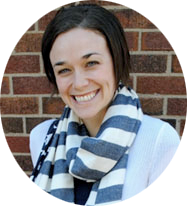 Elizabeth O'Brien
Elizabeth is the person behind Grammar Revolution, and her goal is to get you jazzed about grammar! She lives with her husband and two small children in what is currently the cold and desolate land of Minnesota.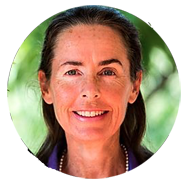 Shuna Meade
Shuna is a professional editor for authors and small business owners. She lives with her husband on a remote island and hops into the warm, tropical waters whenever she needs a break from work. Elizabeth is extremely jealous of this, but she promises not to bring these hard feelings into the punctuation challenge.