Today we're diagramming a Winston Churchill quote. Here we go!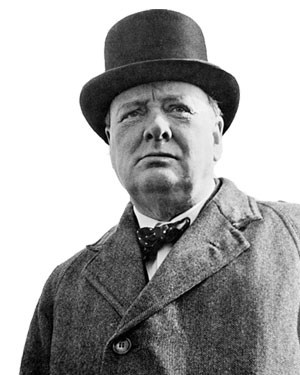 "A pessimist sees the difficulty in every opportunity; an optimist sees the opportunity in every difficulty."
- Winston Churchill 
If you already know how to diagram sentences, go ahead and take a stab at diagramming this quote. If you'd like some assistance along the way, check out the steps below.
The final answer is at the bottom of the page.
Step 1:
Identify the structure of the sentence and identify the subjects and verbs.
A sentence's structure tells us how many independent and dependent clauses it contains. Once we know this, we know how to structure our sentence diagram. This is a compound sentence. It contains two independent clauses that are joined with a semicolon. 
Now, identify the subject and verb in both of the clauses. If the verb has a complement (such as a direct object), identify that as well. 
Diagram these parts of the sentence. This information gives us the "bones" of the sentence.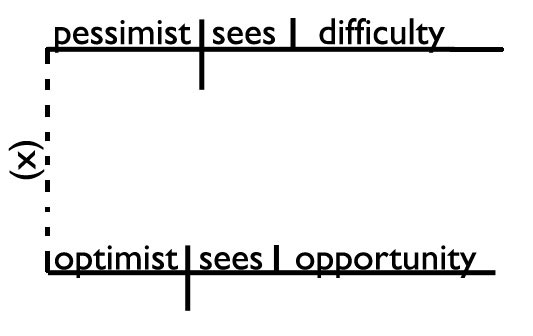 A pessimist sees the difficulty in every opportunity = independent clause #1
pessimist = subject
sees = verb (transitive active) 
difficulty = direct object (noun)
(x) = This symbol in the sentence diagram shows us that the two independent clauses are not connected with a coordinating conjunction, but with a semicolon.

an optimist sees the opportunity in every difficulty = independent clause #2
optimist = subject
sees = verb (transitive active) 
opportunity = direct object (noun)