Are you ready to solve a sentence diagramming puzzle? Great! 
I'm going to give you a few clues about a sentence, and then we'll see if you can diagram it. If you don't know how to diagram yet, don't worry. I'll show you! 

1. This is a famous Patrick Henry quotation.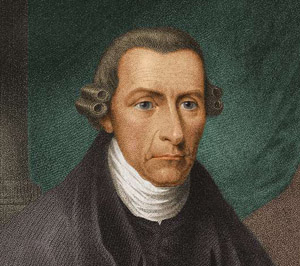 Give me ________ , or give me death!

2. This is a compound sentence. 

3. Both clauses are imperative sentences. 
4. Both clauses have a direct object and an indirect object. 
5. The skeleton for your sentence diagram looks like this.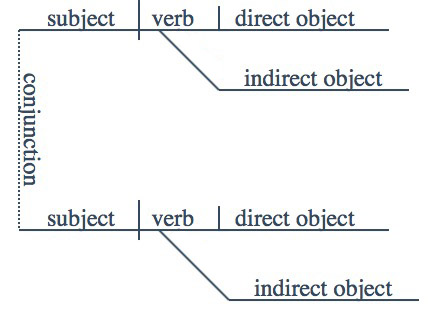 Can you diagram the sentence?
The answer is just below this section, so don't scroll down until you want to see it!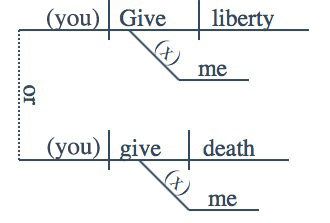 Give me liberty, or give me death. = compound imperative sentence

Give me liberty = independent clause

(you) = subject (pronoun)
Give = verb (transitive active)
liberty = direct object (noun) 
me = indirect object (pronoun)
or = coordinating conjunction
give me death = independent clause
(you) = subject (pronoun)
give = verb (transitive active) 
death = direct object (noun)
me = indirect object (pronoun)
How did that go? Were you able to diagram the sentence? If you're new to Grammar Revolution and you don't know how to diagram yet, it's okay! You'll learn more about grammar and diagramming as you read more lessons. :) 
You Might Also Enjoy These Lessons