Victor Hugo Quotes
+ Sentence Diagrams!
Victor Hugo was a French writer in the 1800s, and he's one of my heroes.
His writing is beautiful, and his themes are genius.
Two of my favorite novels are
The Hunchback of Notre Dame
and
Ninety-three
. I still have to read
Les Misérables
, but I think I'm going to love it when I do! (I'm SO EXCITED to see the movie!)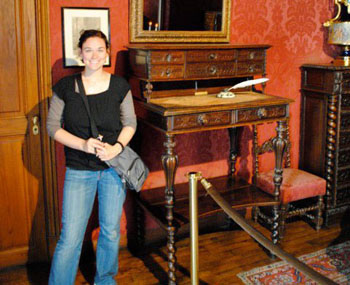 Here I am standing next to his writing desk. I got to tour his home in Paris one summer while on a field trip with my school. Cool!!!
Notice how tall the desk is. He liked to write while standing up.
Here are some sentence diagrams of his quotes. Enjoy!
---
"Laughter is the sun that drives winter from the human face."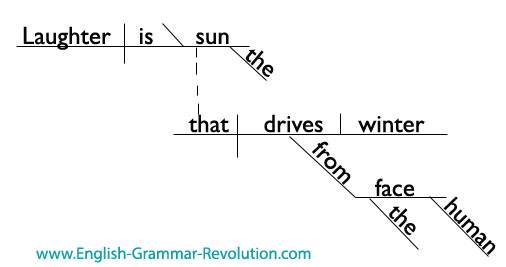 ---
"He who opens a school door
closes a prison."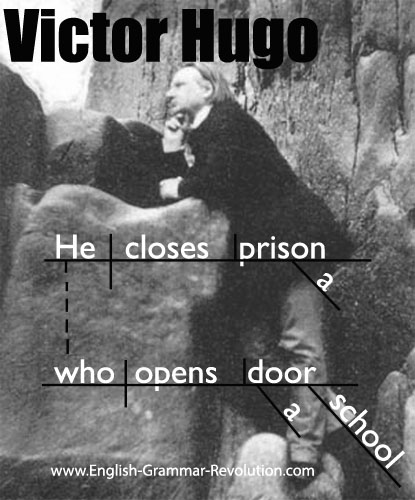 ---
"Indigestion is charged by God with enforcing morality on the stomach."

---
"Idleness is the heaviest
of all oppressions."

---
"A man is not idle because he
is absorbed in thought."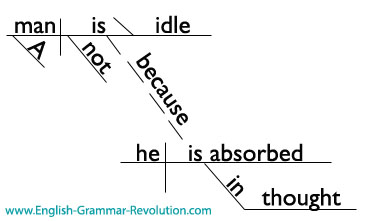 If you want to teach or learn grammar the easy way, then follow a step-by-step program that clearly lays everything out for you and allows you to move at your own pace. The Get Smart program is presented in a logical sequence, so it's not an overwhelming mishmash of information. Before you know it, you'll be a grammar and sentence diagramming pro!
The whole program is online, so you have instant access to these lessons and videos. It's easy and fun. You can get it at
www.English-Grammar-Revolution.com/daily-diagrams.html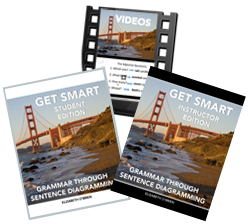 Keep learning and have fun!
---
Elizabeth O'Brien is the creator of Grammar Revolution.

Her lessons are guaranteed to give you more confidence in your communication skills and make you smile. :)


| | |
| --- | --- |
| To get your free guide and receive Elizabeth's bi-weekly lessons on improving your grammar and having fun, enter your info below! | |
Seen Victor Hugo's Quotes Diagrams? Go Back to the Celebrity Quotes Page